A DOCUMENTARY ABOUT LIVING BETWEEN EAST AND WEST:
"SEARCHING FOR PARADISE"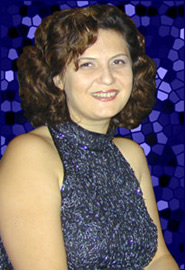 Binnur Karaevli's "Searching For Paradise" won the best documentary award at Winfemme Film Festival, Los Angeles and Moondance International Film Festival, Colorado.

The documentary is a lyrical personal account
of the filmmaker's reconciliation of Western education and Eastern traditional heritage, self-identity and family ties. Shot primarily in Istanbul and Los Angeles, the film weaves a rich tapestry of history, people and images, offering a look at the culture of Turkey, Turkish-American relationships, and the real and perceived dichotomy between east and west. Says Karaevli, who makes Los Angeles her home, "What distinguishes Turkey is that only once we're able to embrace our past can we live our present, as the only Muslim nation with democracy and western values. Right now, Turkey is a bridge between the east and the west but Turks are caught on the bridge they haven't left the east, they haven¹t gone to the west, either. It's like we are living on the bridge itself."


"Searching For Paradise" has also been screened at many film festivals like: Turkish Film Festival, New York, Ankara International Film Festival, Turkey, Nurnberg International Film Festival, Germany, Uppsala International Film Festival, Sweden and Open Tent Middle-Eastern Film Festival, Los Angeles.

Please contact us if you would like to purchase a copy of this movie:


Binnur Karaevli was born and raised in Istanbul, Turkey. She started a theatre company in Istanbul when she was fifteen and produced and directed several new plays. Karaevli studied Drama at Carnegie-Mellon University and started her career as a theatre director. In 1991, she founded the "Platform," an acclaimed political cabaret at the Los Angeles Theatre Center. She attended USC Film School's MFA Film Production Program and graduated in 1996. Her short films, "Dance of the Whirling Dervish" and "Evelyn of the Desert" received top awards from several festivals including Nürnberg International Film Festival, Germany; New Orleans International Film Festival; and the Istanbul International Film Festival.
"UZAK" WON THE CANNES FILM FESTIVAL GRAND JURY PRIZE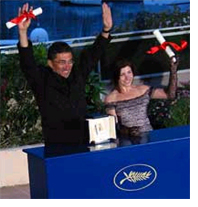 The Turkish film Uzak won the runner-up Grand Prix of Cannes Film Festival. As well, its two main actors Muzaffer Ozdemir and Mehmet Emin Toprak jointly won the best actor award, posthumously for Toprak, who died in a car crash the day he learned the film was selected at Cannes.

English popstar Sting handed out the Grand Jury Prize to Turkish director Nuri Bilge Ceylan for Uzak. The latter thanked the Jury, Gilles Jacob and Thierry Frémaux, and dedicated the award to Yilmaz Güney, director of the 1982 Palme d'Or winner, Yol.